Turn your
Program Management
Transformation Tool
Portfolio Manager
Restructuring Tracker
Resource Manager
Issue Tracker
Excel Tool
Deal Pipeline
Claim Management
Contract Manager
into a client-ready solution
fast!
PostXL turns your solution into a client-ready, professional web and mobile application within days. Made by consultants for consultants and professionals.
Explore the POSTXL Advantage
Power Tools
PostXL lets your business knowledge shine in a powerful tool. We convert or build your idea in days, freeing you and your team to focus on the client - not on IT. Explore our templates or scale your custom Excel tool.
Transformation Program
Manage any large-scale transformation program - track initiatives, milestones, risks, and KPIs. Customized to your logic and your client's needs.
Supply chain disruption & claims management
Track any supply chain claims (up- and downstream) and manage the disruption - track volume clains, inflation/pricing impact, and one-time effects. Calculate impact and aggregate claim books to maximize negotiation results.
Your custom tool
PostXL supports all the relevant Excel features (e.g. formulas, conditional highlighting, traffic lights), adds powerful features (e.g. Kanban boards, live-update, dashboards), and imports and exports to your custom Excel.
Power Features
PostXL consolidates all vital information and turns it into impact. It gives users real-time insights - on the phone, tablet, in the browser, or in Excel!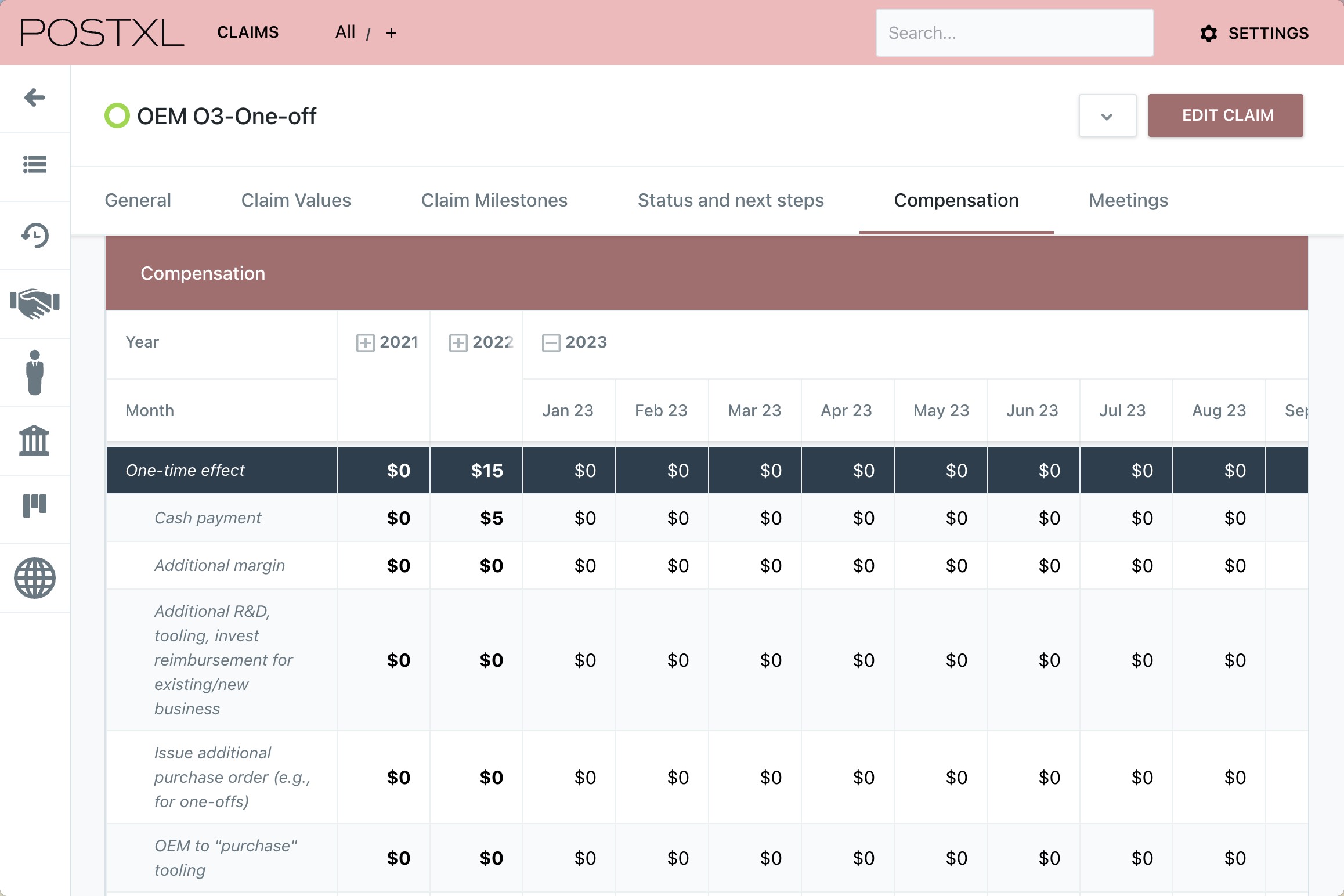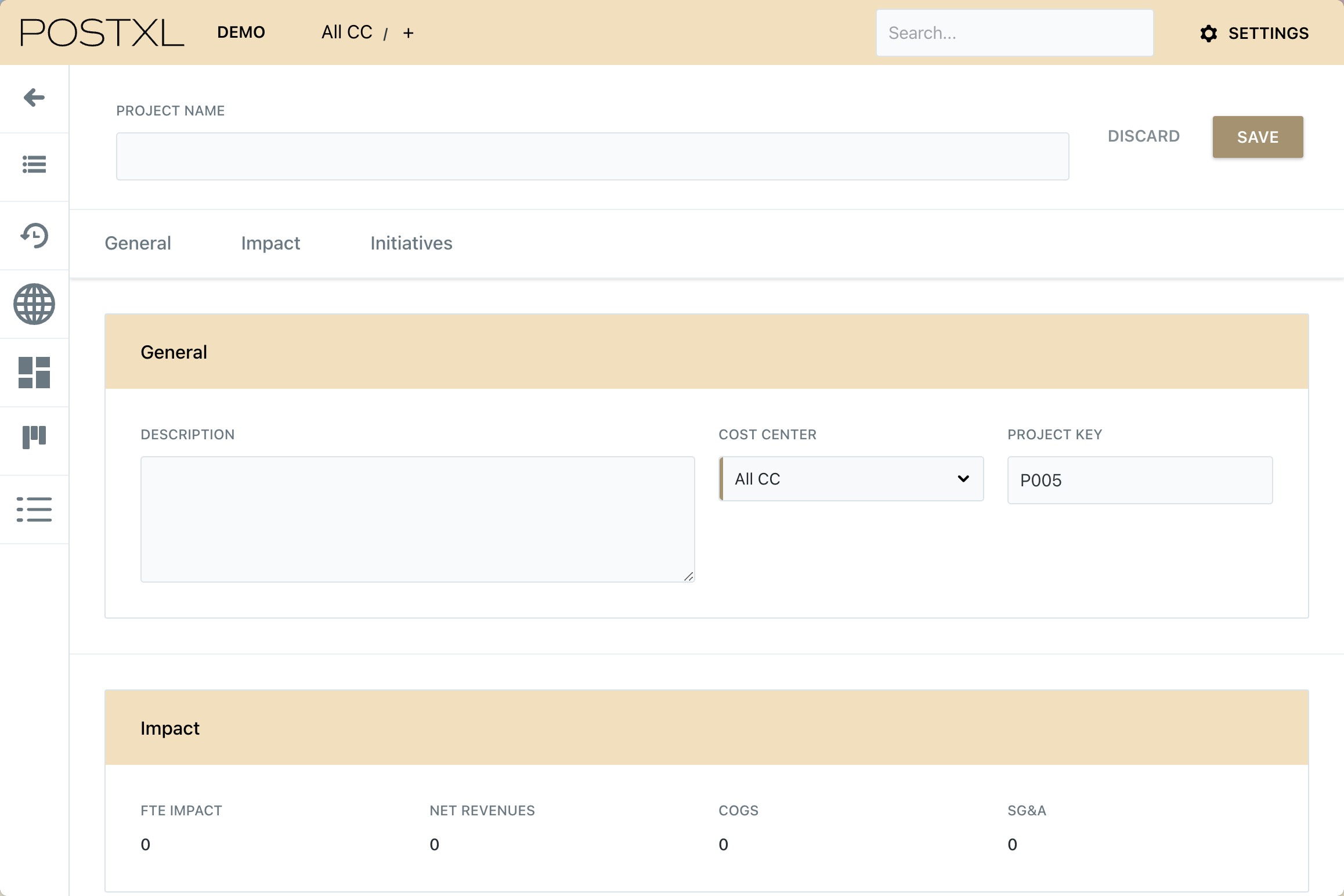 iPad & iPhone App
PostXL generates enterprise-grade web-, iPhone- and iPad-apps, bringing vital information to your client's fingertips.
Management Dashboards
Interactive custom dashboards built with PowerBI, Tableau or other BI solutions can be integrated!
Excel To App In Days
PostXL lets your team focus on your clients by offloading the work that goes into developing tools to customize the needs of your client.
Grow your solutions
PostXL is built to scale your solution in any direction: across many users, multiple clients, languages and currencies, …
White-label and Customize
Your approach, your solution, your branding! From the start, each PostXL solution is customized to look like _your_ solution. It can even run on your domain!
Easy Integration and Extension
PostXLs plugs into automation tools like Zappier and n8n, enabling easy integration with minimal effort. A powerful and flexible API also allows direct integration into other tools.
Export to Excel
Export data back to Excel, modify it, and import it back again. Or don't. There's no lock-in, and you are in complete control of the data.
PostXL allows us to start a new project with a customized app, saving us a lot of time while improving the quality of the collected data!
Prem Umesh

, Project Manager
McKinsey & Company
No matter if it is a large M&A endeavor, a critical restructuring and value creation project or a global enterprise transformation - PostXL enables you to monitor execution, track progress and have an excellent overview at any time.
Roland Drapatz

, Head of Transaction Analytics
Grant Thornton
PostXL allowed us to scale our complex Excel workflow for brokerage management to a fully-fledged multi-user app within weeks instead of internally estimated 2 years! Incredible!
Bernhard A.

, Senior Controller
ING